Do I need to take out contents insurance for a flat?
You take out contents insurance to insure the things in your house. When you buy or rent a flat, you have to deal with a number of insurances. So it is also wise to take out contents insurance for a flat, regardless of whether you buy or rent it. What exactly is household insurance and what is insured?
If you have bought or rented a flat, you will naturally want to insure your belongings properly. With contents insurance, you ensure that your possessions, such as your furniture, appliances and clothing are properly insured in the event of damage by fire or theft, for example.
Although it is not compulsory to take out household contents insurance, we strongly recommend it. Your possessions are often worth more than you think. You only find out when you have to buy everything again due to a fire or other unforeseen event. This is a major expense.
What is insured in your flat with the contents insurance?
With contents insurance, damage to your belongings in your flat that can be moved is covered. This includes furniture, clothing and possibly other valuables. A kitchen is usually not covered by the contents insurance because it cannot be moved without causing damage.
In principle, insurance companies use the following rules to determine what is covered by a building or contents insurance policy:
Home insurance: all the parts of your house that you cannot take with you without causing serious damage.
Household contents insurance: everything that you can take with you without having to demolish.
Property insurance for owner-occupied flats is often arranged by the Owners' Association (VVE ). In most cases, the Owners' Association takes care of building insurance for the entire building. This means that not everyone needs to insure their home separately. To be sure, ask your VVE if that is the case for you.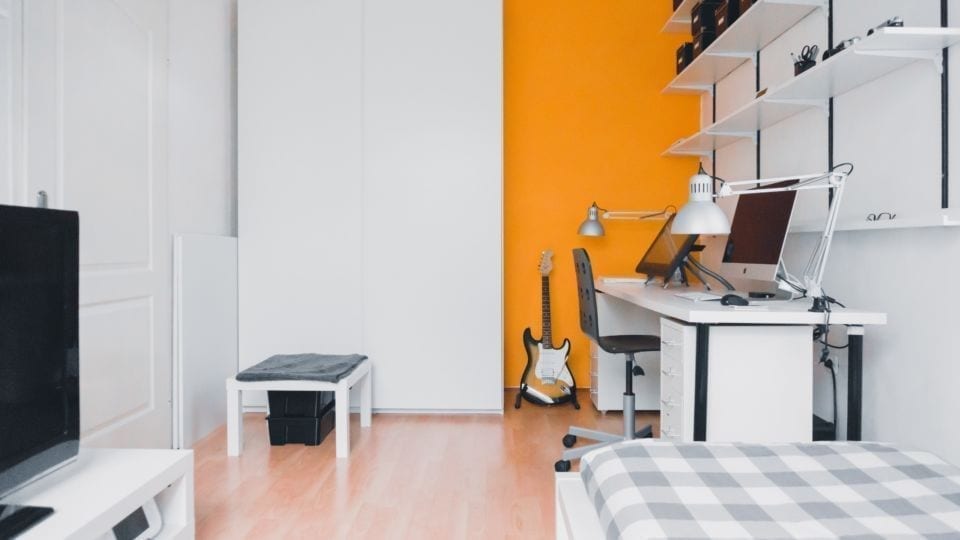 What is not insured in your flat with a contents insurance?
Damage that was foreseeable is never covered by any insurance. This can be damage caused by, for example, overdue maintenance. Damage caused by intent is also not covered. Damage caused by earthquakes, floods, violence and nuclear reactions are also not covered on the contents insurance.
Stuff that is in your flat is insured with contents insurance. Are your belongings damaged outside your flat or do you lose them? Then in most cases this is not insured. You can take out an additional exterior cover. That way the belongings that are not in your flat are still insured.
It is always wise to read the conditions carefully when comparing insurances. There may always be exclusions applicable to your home contents insurance for your flat. Mobile phones or laptops, for example, may be excluded from coverage. In addition, the coverage area is important: does the coverage only apply to the Netherlands or worldwide? You can find this information in the policy conditions.
Last updated: 06-04-2022
Financially certainly.
We can be reached via Chat, Whatsapp, phone or email
Please feel free to contact us if you would like to know more.
We are available from Monday to Friday from 08:00 to 18:00.