Is water damage to laminate covered?
It is very annoying when your laminate has suffered water damage. The damage can for example be caused by a burst pipe or by rainwater that has run inside. Of course you wonder if your insurer will compensate the damage to your laminate. At first the insurer will do an investigation. Based on the results of the investigation, the insurer will make a decision about the compensation.
Always try to take photos of the damage. This can help your insurer assess how bad your damage is. In addition, you should make sure that the water is removed from your home as soon as possible.
In a special case, the insurer can send an expert to your home. The surveyor will investigate the damage in your home and draw up a report. If you do not receive compensation for the damage, it is always advisable to hire an independent expert.
When is water damage to laminate covered?
In the first instance, water damage is covered by your contents insurance. This concerns damage in the following cases:
frozen/jumped pipes
unforeseen circumstances
heavy precipitation
Roofleakage
By unforeseen circumstances insurers mean cases where no overdue maintenance has been observed. This is the case, for example, with sewage running uphill through the toilet or a leaking washing machine (which has been well maintained).
In the above cases, there is a good chance that you will be compensated for the damage. However, you should always read the conditions of your insurance policy. The amount of compensation may differ per insurance company.
Please make sure that you report the damage to your insurer as soon as possible. The sooner you report the damage, the greater the chance of compensation.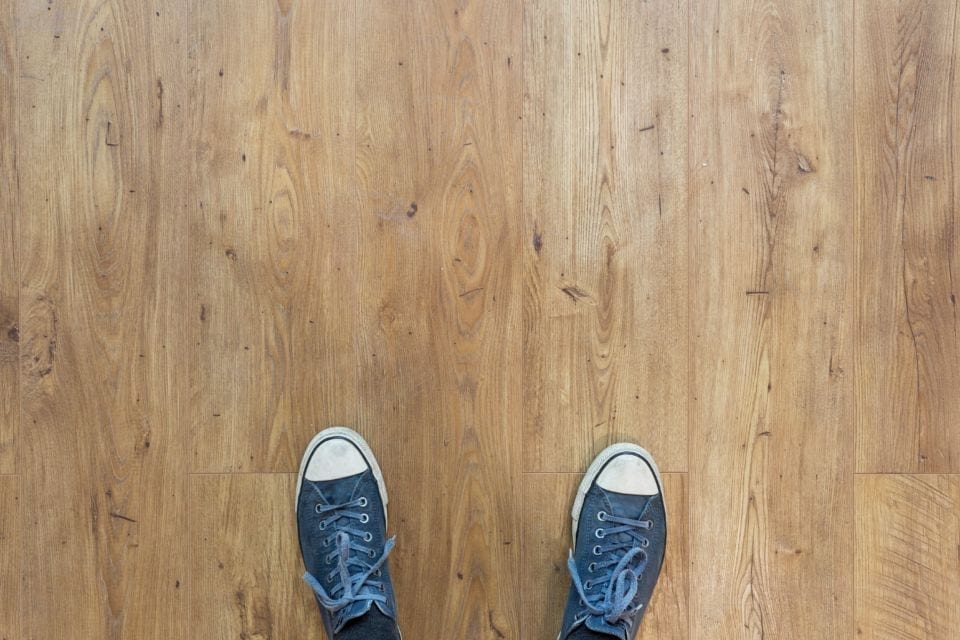 In which cases is water damage to laminate not covered?
There are a number of cases where water damage to your laminate is not covered. In the following cases, the damage will not be paid for:
Own fault. Insurers understand own fault to mean: damage caused by overdue maintenance and damage caused by negligence.
Overdue maintenance. Damage is often caused by overdue maintenance. It is therefore advisable to check periodically for damage. After all, not checked means not maintained.
Negligence. Did you accidentally leave the window open during a heavy storm? Unfortunately, your insurer will not reimburse you for the water damage. Make sure that you always close all windows properly.
Floods/natural disasters. Damages caused by natural disasters are never reimbursed by an insurance company. Do you want to claim these damages anyway? Then you can go to the Governmental Compensation Act.
Last updated: 06-04-2022
Financially certainly.
We can be reached via Chat, Whatsapp, phone or email
Please feel free to contact us if you would like to know more.
We are available from Monday to Friday from 08:00 to 18:00.