What does business contents insurance entail?
With home contents insurance for private individuals, the items in your home are insured against damage. But what if you have a business? Then a business contents insurance can offer a solution. In insurance terms, this is often referred to as inventory insurance rather than business contents insurance. On this page we explain what inventory insurance entails and why it is so important.
What does household contents insurance for businesses entail?
A company probably has a lot of inventory, such as desks, machines and perhaps also stock. To ensure that your inventory is protected against the consequences of damage, you can take out inventory insurance. This insures you against damage caused by, for instance, burglary, storm or fire in your business.
What does business inventory insurance cover?
An insurer distinguishes between inventory insurance and property insurance. The inventory includes all the items that are used in your company to be able to practise your profession. Office furniture, laptops but also machines fall under inventory.
What is covered by cargo insurance?
Goods include the stock you buy or consume when making the final product. These include raw materials, semi-finished products, finished products, packaging materials and the like. They are the goods produced within the company and the raw and auxiliary materials used to produce the products.
What is the difference between private and business contents insurance?
With private home contents insurance, the contents of your home are insured. With an inventory insurance, it concerns the inventory in your company.
Are you a freelancer and do you work from a home office? Usually, your private home contents insurance reimburses part of your business inventory, up to a maximum amount. Often you reach this amount sooner than you think. Therefore, it may be wise to take out inventory insurance.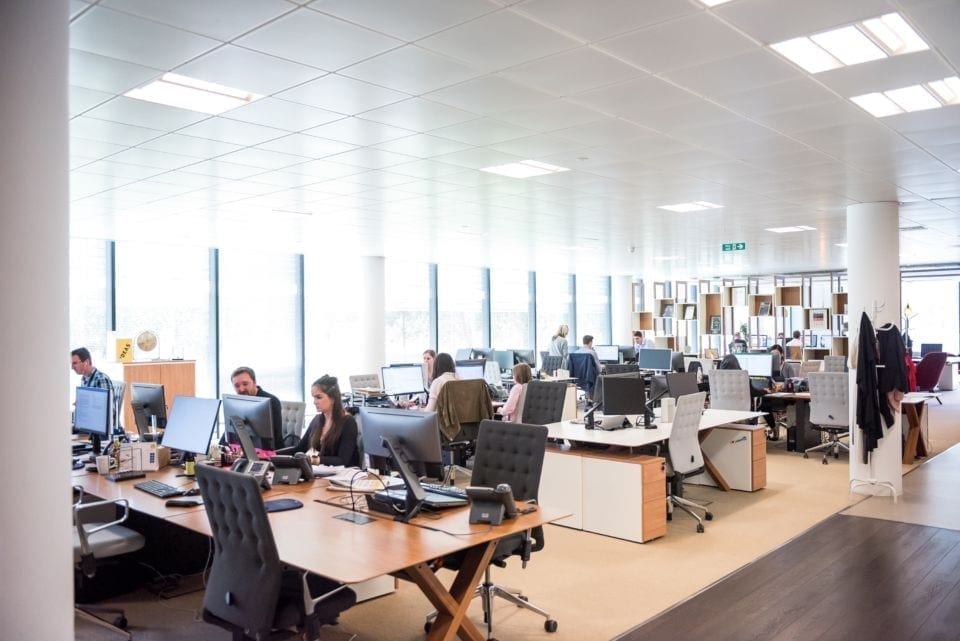 Compare business contents insurance?
The cost of inventory and goods insurance depends on your company and the sector in which you operate. In addition, the value of your inventory is a premium determining factor. As with a private home contents insurance, there are also different possible coverages for inventory insurance. The more extensive the coverage you choose, the more premium you pay. Most insurance companies offer standard coverage for damage caused by fire, storm, explosion and lightning. What exactly is covered under the basic coverage of your inventory insurance varies from one insurer to another. The additional coverage may also differ per insurer. It pays to compare well before you take out inventory insurance!
Why take out home contents insurance for your business?
Inventory insurance for your business can be very useful. The damage can quickly mount up if a fire breaks out in your office and you are not insured. Of course, you also want to get back to work quickly and ensure that your activities are not interrupted for too long. Or what do you think if your premises are broken into and all your laptops are taken? These are situations you should not think about. With an inventory insurance, you are insured for many of these damages. Which insurance best suits your business depends on the type of business.
Do you have any questions or want to know more about inventory insurance? Then please contact us. We are happy to help!
Last updated: 06-04-2022
Financially certainly.
We can be reached via Chat, Whatsapp, phone or email
Please feel free to contact us if you would like to know more.
We are available from Monday to Friday from 08:00 to 18:00.